Reliable Oil Change Service Breckenridge CO
Posted Sunday, Oct 20, 2019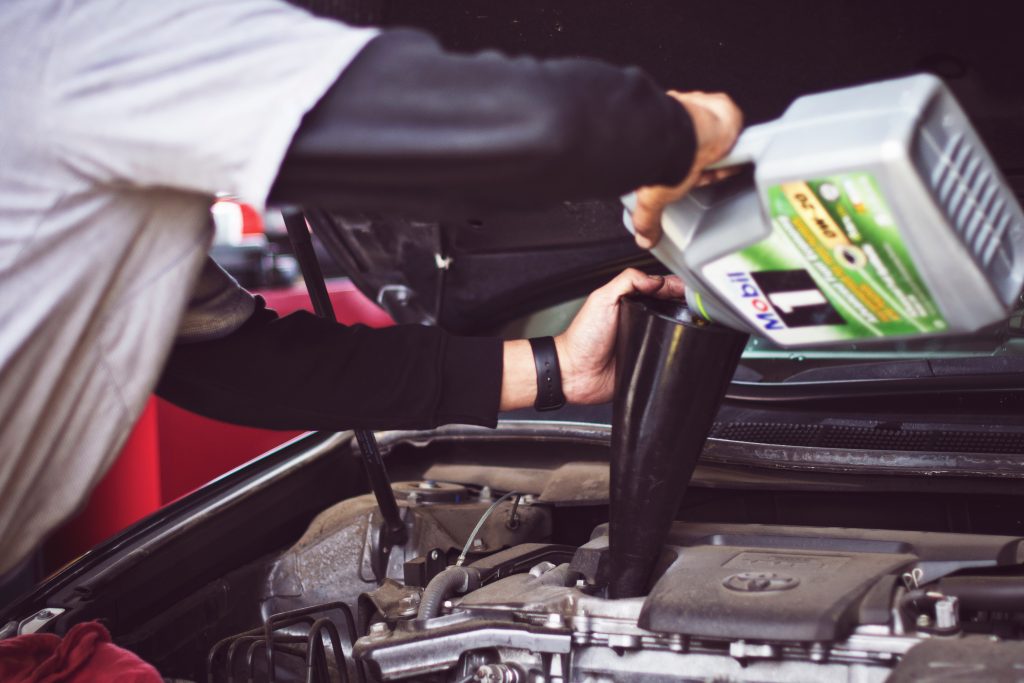 Owning a vehicle is easier than ever. But maintaining it is not a simple matter specially its oil change. But Red Mountain Autos is providing you Reliable Oil Change Service Breckenridge CO. As a matter of fact, a car is just another responsibility. You need to fill up the fuel tank, check the water in the radiator, and regularly change the oil. The last chore is the crucial one. And our article will revolve around it entirely. After reading this post, you probably search for oil change service Breckenridge CO or oil change service near me through a search engine. However, before going to any decision, make up your mind for the betterment of your vehicle. Furthermore, you must be cautious of any engine irregularity. In that case, you must consult a recognized service for an oil change. The Best oil change service near me can be a good query for starting a search.Let's dive into some relevant information.
What is a full-service oil change?
It is a necessary act for a vehicle owner. Generally, it includes the change of oil, ranging up to 5
quarts, replacement of oil filter, and lubrication of chassis components according to the specs.
Speedee oil change & auto service also check the following.
Fluids in automatic transmissions
Power steering fluid
Washer fluid
Antifreeze or coolant
Tire pressure
Air filter
Serpentine belt
Wiper blades
Vehicle lights
Battery
If you are going to a service shop and finding some services missing from our list, then you are not at a standard service point. So, you should consider going to the right service station, which must be authorized, have trained staff, and provide full service. Otherwise, you will end up paying more for fewer pieces of service. That's why you must search for oil change service Breckenridge CO.
Check our collection of best used cars Breckenridge CO under 20000.
How long can you go over an oil change?
Theoretically, you can go driving without an oil change, but in reality, if you do not use oil, then you will have permanent damage to your engine. So, every company recommends oil change after a period of driving. Usually, you can go 5000 miles to 6000 miles on an oil change. As your vehicle ages, your car also uses less lubrication. Hence, your ride goes 7000 to 10000 miles without an oil change.
On the contrary, every company recommends oil change after 3000 miles. It is because of the efficiency of the engine. Your engine works at an optimum pace with a regular oil change. Regarding oil change prices, you must keep a minimum of $80 in your mind for an oil change.
Moreover, your car will also tell you about the oil change. The noise of the engine will become dense, and your engine will become bulky. We recommend a cycle of three months for an oil change.
What should be checked during an oil change?
As we have mentioned earlier in a few words about oil change, but here, we will tell you a little more detail. So, you must not search for a cheap oil change service near me. You should keep the aspect in mind for getting excellent services.
Your oil change service must do the following.
The service must change the oil of the engine entirely. The oil must be a synthetic, synthetic blend or high mileage motor oil. Moreover, the oil must be according to your driving style, climate, and specifications of your vehicle.
The company must replace the used oil and oil filters. When the oil filter is dirty, then it causes more problems during long drives. Your engine starts making strange sounds, which are irritable. And a sign of damage to the engine.
The service must inspect cabin filters, air filters, and other filters. If one filter is damaged or dirty, then the technician must replace it.
The technician must inspect the window washer fluid and fill it. Moreover, all levels of other fluid must be on top-level after the service.
The service company must also install broken and damaged lights. It must be a priority because it can get you a ticket.
The lubrication of chassis components is necessary. This practice eliminates unnecessary problems and brings the vehicle in top-notch working condition.
The technician must check seat belts, hoses, steering, suspension, undercarriage, and other useful components. If any damage is there, then the technician must fix it.
The technician must check widow wipers, and mirrors.
The service must include battery checking. For that, the technician must fill distilled water in the battery and check the voltage. A reliable battery ensures the ignition of the engine.
The service provider must also visually inspect the car for damage.
Oil change coupons near me will provide you discounted service. But you must guarantee the
above requirements personally.
What happens when you skip oil change?
It happens a lot with people that they skip the oil change. The following things will happen.
The engine becomes too hot that you can feel the heat from inside of the car.
The efficiency of the vehicle decreases. You can feel the difference in starting time and running time.
The components of the engine start to wear out, and you can feel the warp condition.
As time goes by without an oil change, your car will suddenly stop running. And the whole engine seizes. In that case, you have to pay for the repair, which costs thousands of dollars. Moreover, after the repair, your car will never work with top performance.
That's why you should make a plan for going to oil change service Breckenridge CO regularly.
And the visit will guarantee the well-being of your car.
Wrap up
A visit to an oil change service must be a regular activity for a car owner. Eventually, you get your car in the hands of technicians. And they inspect your car thoroughly and find out issues.
Sometimes these issues are hidden from your sight.
An oil change service is a little investment that ensures the running of a car. If you are a wise man, then you must spare your time for an oil change. You ought to maintain your health consciously. Similarly, you must keep the condition of your car at a level. Otherwise, you will end up paying more time and money later.